---
Like, Comment, Share
Advice for the New 'Mr. Mom'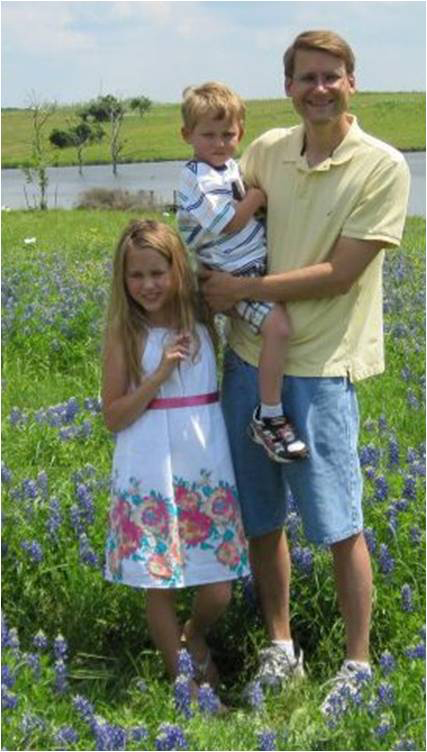 Image: – – Macho Spouse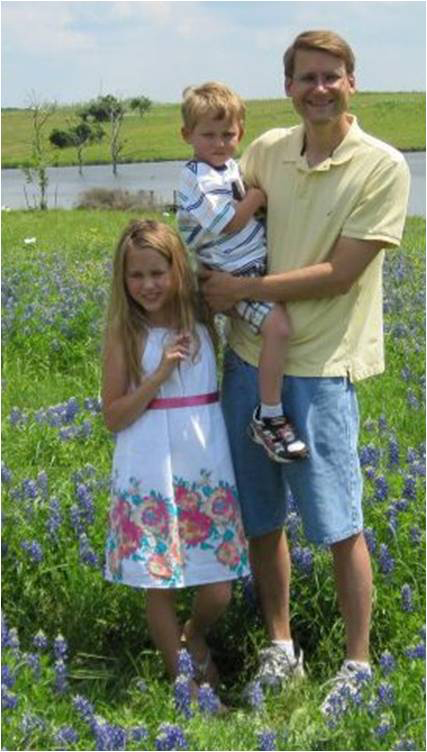 For guys, staying at home with the kids can be unchartered territory. I think every stay at home dad approaches his role differently, and he conducts a lot of discovery learning to figure out what works best for him and his family. For this reason, I comprised a list of key points to advise fathers who are stepping into the role of "Mr. Mom." Although every family is different, I have to imagine seasoned stay at home dads will find my list relevant and in the ballpark of what to expect. If someone had given me a list like this nine years ago, it would have been helpful. Feel free to share your experiences and add some points that I didn't include to this discussion:
"Your" pre-fatherhood daily activities have now completely changed. This should come as no surprise. A huge part of your time will now be devoted to parenting. You will have to shuffle things around and make your child's needs a top priority.

Packing for a trip is much more complex. Before, you and your wife could pack a small overnight bag. Now, when you go away for a quick weekend trip, your vehicle looks like you packed to move across country. And, forget the "manly" bags. If your 3 year old princess has a pink sparkly bag, guess who is carrying it?

It's always a good Idea to have a plan (making a list before heading to the grocery store, saving coupons on items you always buy, buying things on sale, etc.), but don't be surprised if your plans don't hold! For instance, those Avent bottles your wife received at the baby shower because research showed they are easiest on your baby's digestive system – forget it. Your baby doesn't want that kind. Even with the best thought out plans, there will be times you have to become creative and learn to do things differently.

Be patient and flexible! Kids learn at different rates. For instance, your little girl may like carrots at lunch, but by dinner, decide she hates carrots. Your kids may beg you for a certain toy only to play with it for a few minutes and then never pick it up again. And, kids will constantly test their boundaries to gauge your reaction and see what you will allow them to get away with. When your daughter looks up at you with her pretty blue eyes, tilts her head to the side, and says "please Daddy?" you may have an urge to give her anything in the world. My advice...just be patient. Kids learn to interact and communicate from the time they are first born.

Be prepared to eat your words. I don't know how many times in my pre-fatherhood stage I thought "I'll never do that when I have a child." Oops. Then reality set in, and I began to say, "who cares what others think." An example of this is when I was teaching my daughter to potty train in Germany. We lived "on the economy," so almost every day I took her to the park on-post so she could play and interact with other American military families. When we went out, I took her portable training potty with us in case she needed to go right away. I didn't have to pull it out often, but when I did, I always got stares…even when being discreet by placing it behind a tree. But, I didn't care. My daughter potty trained very quickly with few accidents. By the way, add this to your weekend trip with the other bags!

Paperwork, paperwork, and more paperwork! Some paperwork you might be able to do before the birth of your child, like planning a new tentative budget, looking into increasing life insurance, and even trading in your convertible for something more practical! Other types of forms to fill out will come later once your child is born. A priority should be health insurance for your child and then eventually, reliable part-time child care to allow you some "me" time.

Speaking of "me time," once your child is born your days will be heavily devoted to parenting, make sure you remember to give yourself "me time." Find a childcare center you trust, family, or friends to watch your child so you have an opportunity to get away and just relax, unwind, or plan an activity for yourself (working out). It's also important to plan social interaction with other adults, so you can talk about things that are of interest to you and not just think about Dora the Explorer or Spongebob.

In being prepared, be sure to add to your list a nice camera that can capture moments you and your wife will treasure forever.

Finally, enjoy this life and make the most of your time! Praise God for what he has blessed you with!!
About the author: Max Winegar is a male military spouse and stay at home dad to a nine year old girl and three year old boy. Max has been married to an Army officer for nearly 13 years and has recently started his own FaceBook page, "Freedom and Fatherhood."
---
See also...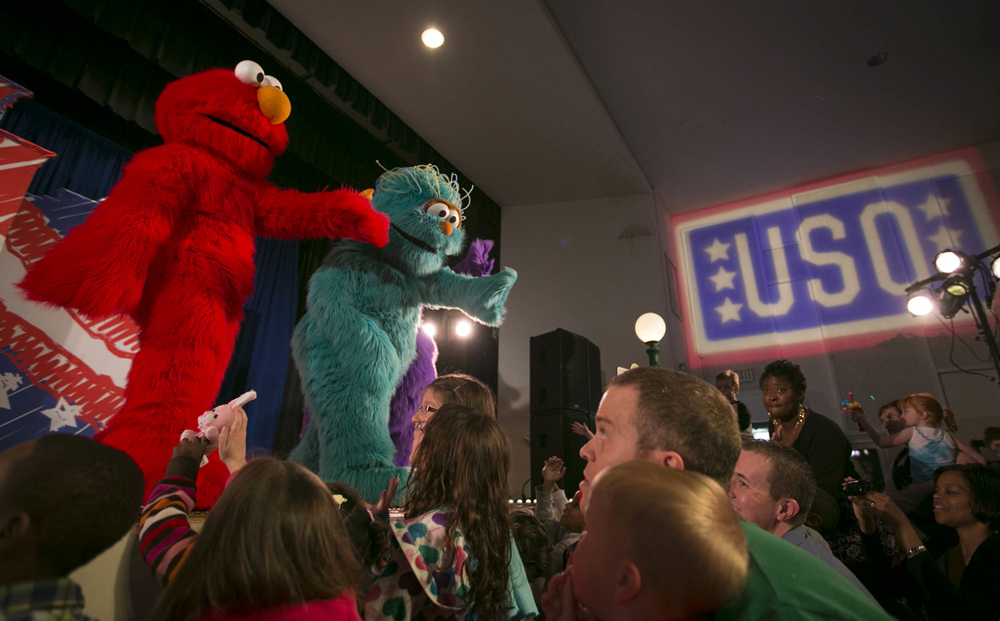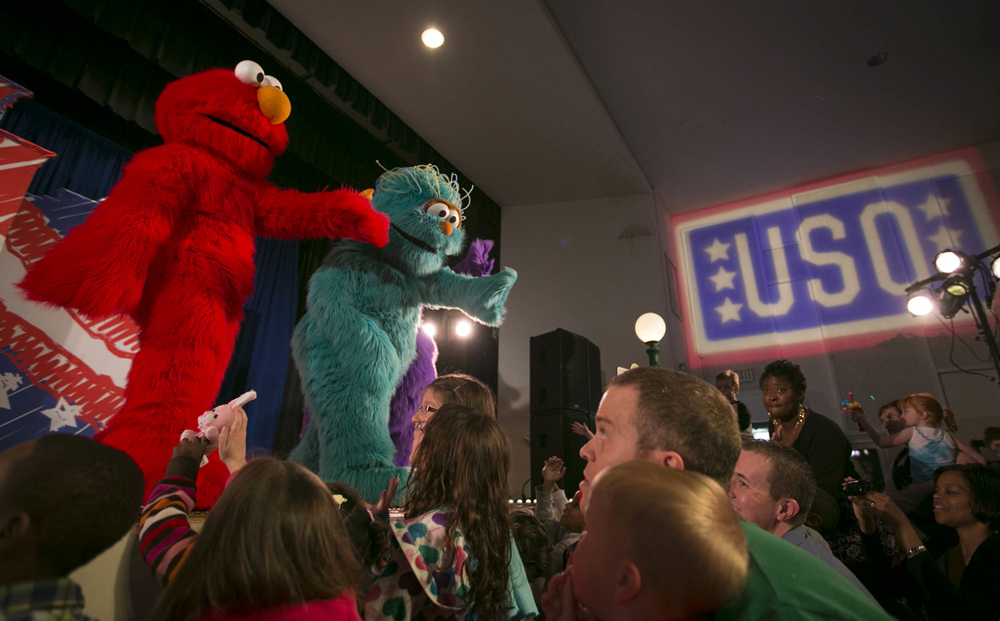 YEAH SESAME STREET! This tour is still going on for those in Japan and Korea. Could be a great way to spend an afternoon with your family!
The tour which begins at Eielson Air Force Base in Alaska on May 29 and will visit 42 bases in 8 European and Pacific countries over the next six months. The organizations hope others will be inspired to learn more and suggest these five simple actions everyone can do to support military families:

1. Volunteer at one of the more than 160 USO locations around the world and discover ways you can take action locally.

2. Offer to help a military family on the home front who live on or off base. Whether you see that their lawn needs to be mowed or garbage cans taken in, helping with simple household chores and errands can really relieve some of the stress a family may be feeling.

4. Lend an ear to listen to a military spouse as sometimes just having someone there to vent to or talk to when you may feel all alone can be the greatest support of all.

5. Say thank you to a military member and their family for their service, sacrifice and strength. Our troops and their families make sacrifices so we don't have to and those two simple words say so much.

"There is nothing that comes close to the feeling you get when you see the smile on a child's face at our Sesame Street shows. I knew we had something very special the first time I saw the smiles of our military families, and here we are five years later, celebrating a tour that that has traveled the globe three times over and is about to do it again," said Sloan Gibson, USO President and CEO. "The USO is proud to be on Capitol Hill celebrating the tour's fifth birthday and assembling care packages for troops overseas. There is no better way to commemorate such a momentous occasion than IN our nation's capital and WITH our friends at Sesame Street."

The longest running tour in USO history, the Sesame Street/USO Experience for Military Families has taken its message to more than 368,000 troops and military families, and performed 631 shows on 145 military installations in 33 states and 11 countries. In 2011,Sesame Street and the USO introduced a brand new character named Katie – a military child experiencing the stresses of moving as her parents are transferred to a new duty station. Last year, Katie and her Sesame Street pals visited 67 military bases and performed 204 shows stateside.

"Sesame Street has so much admiration and respect for our military families, we feel privileged to partner with our friends at the USO and be a part of this special USO Care Package event," said H. Mel Ming, Sesame Workshop President and CEO. "This is a great way to show our continued support to our service men and women and to celebrate five years of bringing our resources and the Sesame Street/USO Experience to Military Families to installations around the world."



Operation USO Care Packages contain vital items troops use every day, from prepaid international phone cards and snacks to travel-size toiletries and comfort items. Designed as a way for America to say 'thank you' to our troops and their families overseas as well as to unite communities, today's Care Packages included a special gratitude card from Cookie Monster as well as a personal note to troops signed by USO Caucus Co-Chairs,

Reps. Jeff Miller, R-Fla

., Tim Walz, DFL-Minn., Howard (Buck) McKeon, R-Cali., and Adam Smith, D-Wash.

Since 2003, the USO has delivered 2.3 million care packages to bring a touch of home and necessities to active duty military serving all over the world. USO Care Packages are distributed to troops traveling through the USO's more than 160 locations worldwide as well as to troops serving overseas.

Whether on the frontlines, with their loved ones, in recovery or in remembrance, the USO and

Sesame Street

are adapting to meet the needs of those who need us most. Operation USO Care Package and

The Sesame Street/USO Experience for Military Families

are just two of the ways we can help them navigate life's challenges. To learn more Operation USO Care Package visit

www.uso.org/operation-uso-care-package.aspx

. To learn more about the

Sesame Street/USO Experience for Military Families

or check for the latest tour info visit www.

USO.org/Sesame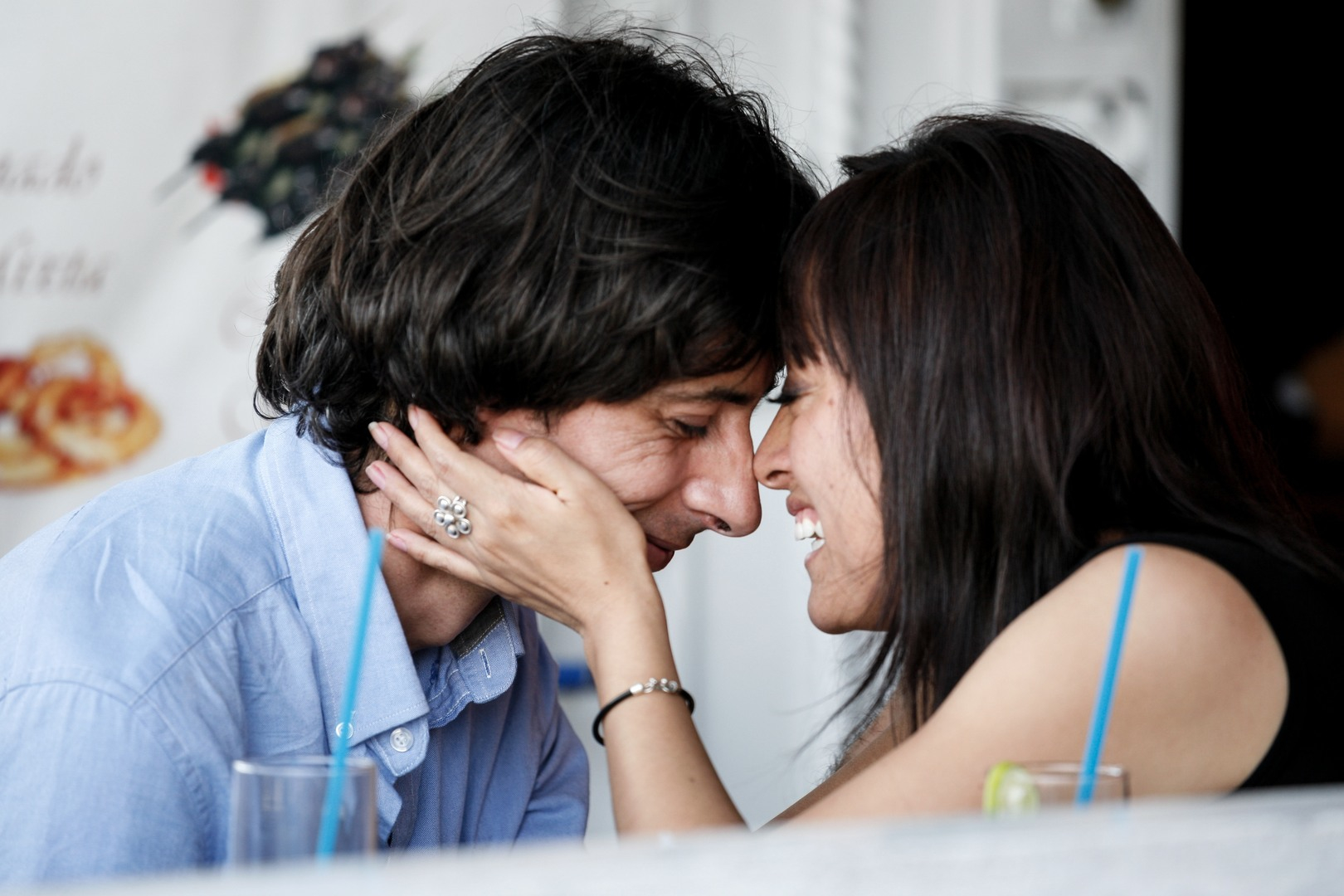 The following article was written for us by Ann Rayne, we found it very informative and full of solid advice.
When your loved one is away, it can be hard getting used to taking care of everything at home on your own. However, in some cases, their homecoming can be just as stressful as their absence.
Of course you want to help them enjoy their time off as much as possible, but sometimes, especially if you have little ones that require a lot of attention, there's no avoiding the stress of responsibilities that come with being home. You can get overwhelmed trying to find the balance between making their return home relaxing and incorporating them back into the daily routine. Also, they can get overwhelmed trying to take on their share while transitioning back into home life.
HuffingtonPost.com interviewed Sgt. First Class Kent Phyfe and his family to talk about the stress of homecoming. He said that while coming home is great, his wife doesn't deny that reintegrating him back into family life "is one of the hardest parts about being a military couple." He explained that the spouse at home has to be the mother and the father, taking over all the roles in the house. It can be difficult to release the duties at the drop of a hat to another person. While it's an issue that sounds trivial to those that don't experience it, it is actually quite straining on a couple.
---
Share on social media
Macho Spouse uses AddThis share buttons so you can easily share your favorite content from this site to your Facebook, Twitter, and more.
To share this on social media, click on the share icons. You will be prompted to connect your social media account if you have not already.
Thank you for sharing!
---
Comments