News
Welcome to the Macho Spouse newsroom. You're in the right place to read what others are saying about the Macho Spouse project and the work we're doing in all corners of the country.
This is also the place to get the scoop on the latest Macho Spouse happenings. Scroll down for news releases announcing special events and our efforts to help civilian male military spouses.
News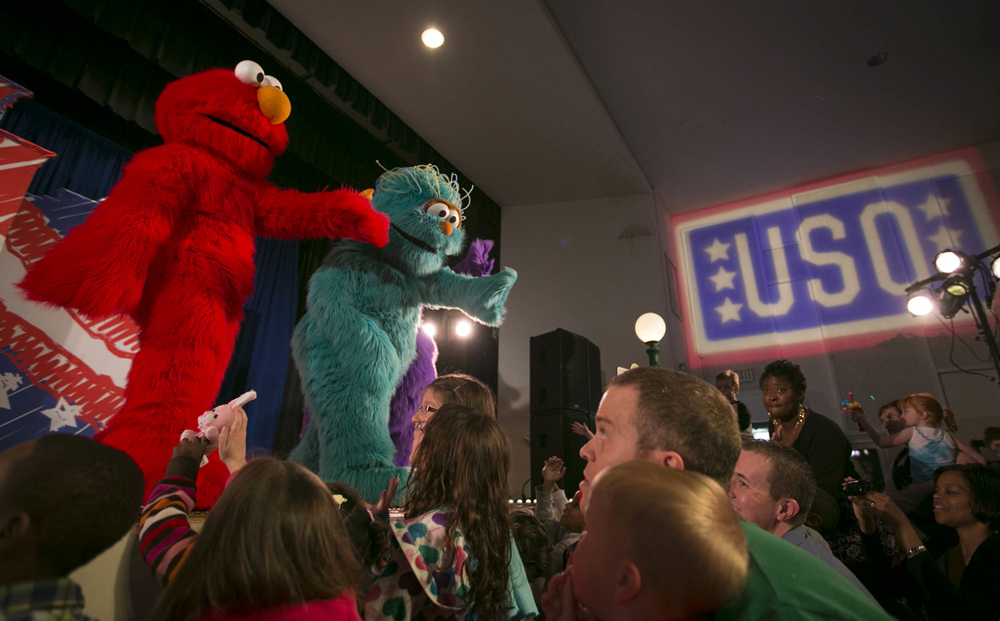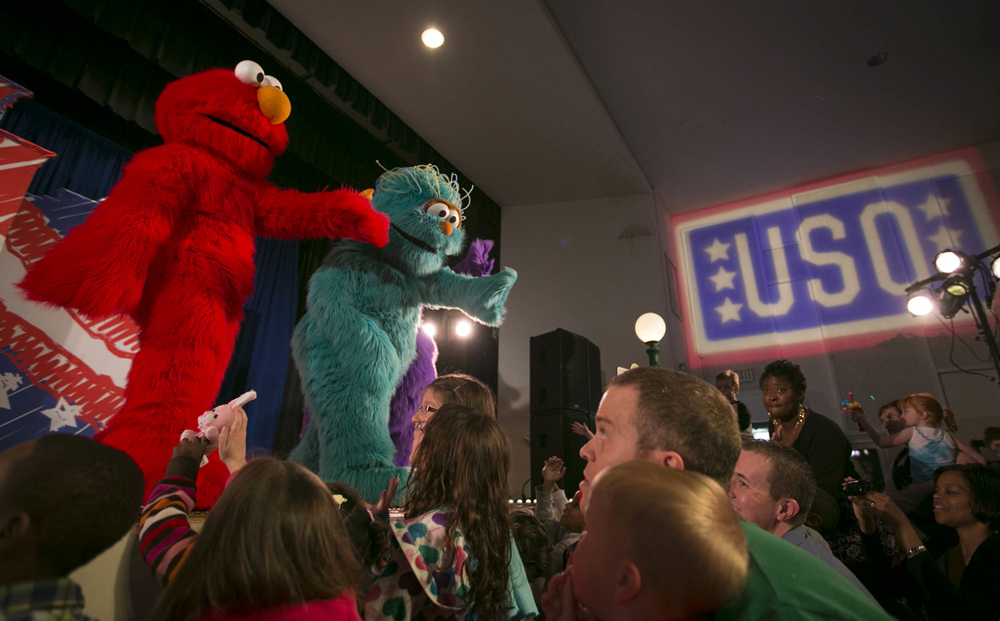 YEAH SESAME STREET! This tour is still going on for those in Japan and Korea. Could be a great way to spend an afternoon with your family!
The tour which begins at Eielson Air Force Base in Alaska on May 29 and will visit 42 bases in 8 European and Pacific countries over the next six months. The organizations hope others will be inspired to learn more and suggest these five simple actions everyone can do to support military families:

1. Volunteer at one of the more than 160 USO locations around the world and discover ways you can take action locally.

2. Offer to help a military family on the home front who live on or off base. Whether you see that their lawn needs to be mowed or garbage cans taken in, helping with simple household chores and errands can really relieve some of the stress a family may be feeling.

4. Lend an ear to listen to a military spouse as sometimes just having someone there to vent to or talk to when you may feel all alone can be the greatest support of all.

5. Say thank you to a military member and their family for their service, sacrifice and strength. Our troops and their families make sacrifices so we don't have to and those two simple words say so much.

"There is nothing that comes close to the feeling you get when you see the smile on a child's face at our Sesame Street shows. I knew we had something very special the first time I saw the smiles of our military families, and here we are five years later, celebrating a tour that that has traveled the globe three times over and is about to do it again," said Sloan Gibson, USO President and CEO. "The USO is proud to be on Capitol Hill celebrating the tour's fifth birthday and assembling care packages for troops overseas. There is no better way to commemorate such a momentous occasion than IN our nation's capital and WITH our friends at Sesame Street."

The longest running tour in USO history, the Sesame Street/USO Experience for Military Families has taken its message to more than 368,000 troops and military families, and performed 631 shows on 145 military installations in 33 states and 11 countries. In 2011,Sesame Street and the USO introduced a brand new character named Katie – a military child experiencing the stresses of moving as her parents are transferred to a new duty station. Last year, Katie and her Sesame Street pals visited 67 military bases and performed 204 shows stateside.

"Sesame Street has so much admiration and respect for our military families, we feel privileged to partner with our friends at the USO and be a part of this special USO Care Package event," said H. Mel Ming, Sesame Workshop President and CEO. "This is a great way to show our continued support to our service men and women and to celebrate five years of bringing our resources and the Sesame Street/USO Experience to Military Families to installations around the world."



Operation USO Care Packages contain vital items troops use every day, from prepaid international phone cards and snacks to travel-size toiletries and comfort items. Designed as a way for America to say 'thank you' to our troops and their families overseas as well as to unite communities, today's Care Packages included a special gratitude card from Cookie Monster as well as a personal note to troops signed by USO Caucus Co-Chairs,

Reps. Jeff Miller, R-Fla

., Tim Walz, DFL-Minn., Howard (Buck) McKeon, R-Cali., and Adam Smith, D-Wash.

Since 2003, the USO has delivered 2.3 million care packages to bring a touch of home and necessities to active duty military serving all over the world. USO Care Packages are distributed to troops traveling through the USO's more than 160 locations worldwide as well as to troops serving overseas.

Whether on the frontlines, with their loved ones, in recovery or in remembrance, the USO and

Sesame Street

are adapting to meet the needs of those who need us most. Operation USO Care Package and

The Sesame Street/USO Experience for Military Families

are just two of the ways we can help them navigate life's challenges. To learn more Operation USO Care Package visit

www.uso.org/operation-uso-care-package.aspx

. To learn more about the

Sesame Street/USO Experience for Military Families

or check for the latest tour info visit www.

USO.org/Sesame