Dee Young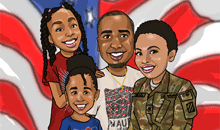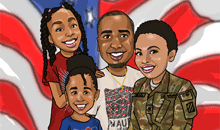 I'm finally over the two month hump and I honestly feel like I've accomplished something! This is the longest that we've been apart since we've been married and the longest I've ever had our daughter by myself. The house, while not quite up to her standards, doesn't exactly look like a tornado's blown through either. I think she has little fairy helpers or something, because I don't know how she managed to work a full day, do our daughter's hair, wash/fold clothes, and still get a decent amount of rest. I helped out a little, but this experience has really shown me how much I hadn't been doing all these years!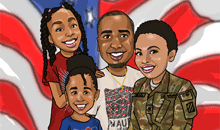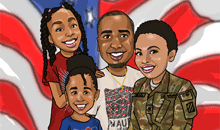 During deployment, it is important to recognize the signs and symptoms of depression. According to WebMD, some of the symptoms of depression are:
Difficulty concentrating, remembering details, and making decisions
Fatigue and decreased energy
Feelings of guilt, worthlessness, and/or helplessness
Feelings of hopelessness and/or pessimism
Insomnia, early-morning wakefulness, or excessive sleeping
Irritability, restlessness
Loss of interest in activities or hobbies once pleasurable, including sex
Overeating or appetite loss
Persistent aches or pains, headaches, cramps, or digestive problems that do not ease even with treatment
Persistent sad, anxious, or "empty" feelings
Thoughts of suicide, suicide attempts
Now, we also have to understand that there is a difference between simply being sad and depression. There is going to be, in most cases, a period of sadness and change associated with deployment. This is normal. It is not uncommon for people to have some of the symptoms of depression, yet not be suffering from depression.