Blog
Macho Spouse was created by Male Military Spouses for Male Military Spouses. We have male spouse contributors from diverse backgrounds contributing Blog posts with valuable information on various topics.
Check out the blog posts and feel free to join Macho Spouse as a contributing blogger. Whether you make a one time blog post or decide to contribute regularly, we welcome your contribution and appreciate your help.
Blog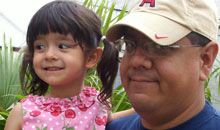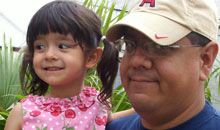 If we string Webster Dictionary's definitions of "active," "duty," and "dad" together we get "active dad dutifully taking care of his child(ren).
All too often I find myself watching dads who are disengaged with their children. I'll give them the benefit of the doubt that there may be extenuating circumstances that I cannot see. The Dad may be tired, just come off a long shift of work, not feeling good, or just plain needs a break. I can understand that and I've been there too. By the same token we still need to be active in the rearing of our kids. Taking the time to be the example of how to interact with the world. We need to put the cell phones down, stop checking Facebook or emails. I'll also take into account the physical limitations placed on folks too. We may not be as flexible in movement as we once were, but we can still try.