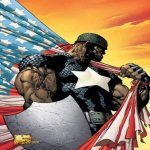 Tony
Hi Guys!
I am a newbie on this site.
I am a current 22 year married male military spouse.
Army Veteran
Father of a beautiful daughter
(4) wife (12months +) deployments
(8) PCS moves
(5) different jobs
FRG other things...
We, the male military spouse, are a rare breed. I can see it at lot of military functions and at the PX. If you go to the military sovereign area how Army Husband keychains, hats, and etc. you see either zero of maybe one thing.
Quick story...
In the mid nineties my wife won Drill Seregeant of the Quarter. They automatically had roses and a female watch for me. They never thought about by me being a male that I may like a beer mug or a male watch.. They apologize but still... Really!!!
Well, if you guys need any advice.. please let me know.
Tony